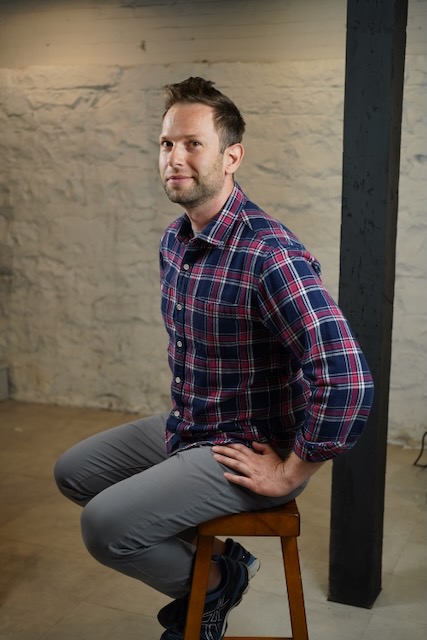 You already know what

Thought

you need in order to achieve the

Result

you desire.
I will help you find the right

Action

to get you there

.
Are You Just Getting Started Or Are You Feeling Stuck In Your Coaching Business?
Feeling confused and uncertain about what to spend your time doing can lead to many actions that don't get you to the result you want.
There are loads of coaches out there that spend plenty of time being busy… but are not experiencing the success they deserve.
Let me help you create the plan that connects your success-creating thoughts to your thriving coaching business.
I own and operate a multi six figure coaching practice and I couldn't have done this without BJ's coaching. He has a lot of knowledge and is eager to share it. He is patient and methodical and what I have found is any problem I encounter he has unequivocally helped me figure out the solution. I know that wherever I want to take my business BJ can help me get there. I can't recommend him enough.
Before I had my first consultation with BJ, I wasn't sure if I really needed a "business coach".  I have an MBA from a top program and 15 years of experience working for large companies.  While I was skeptical, I was also eager to gain perspective from anyone that could potentially add value.  I had just started my engineering consulting business, and I wasn't really sure what to work on first.  After each session I walked away with new energy, new ideas and an accountability to get something done for my business before our next meeting. Every small business owner knows it's hard to balance the work and growing the business.  BJ helps with that.  His thoughtful questions will help you find your way.  I call him my "business therapist".  
I knew that I wanted to reach more people, but it just wasn't happening through word of mouth or my website like I had hoped.

I had a lot of ideas about how I could move forward, but I really wasn't sure where to start. BJ took the time to understand the "art" business. And, he skillfully turned my unorganized ideas into a working plan.

He helped me fine tune my online presence so that I could find clients all over the US. I knew that I wanted to be successful, but he helped me define exactly what that is. That vision of success has added a lot of clarity in what I need to do everyday. I know exactly what I need to do coming out of our weekly sessions, and that seriously cuts down on the anxiety of trying to figure out what to spend time on. I am grateful for having BJ on my team. He is absolutely the best gift I have given myself and my business!
There Are 2 Ways I Can Help You
One on one coaching is the perfect way to focus on exactly what you need help on right now. Unsure of your next step? We'll start with your goals and work backwards to what you need to be doing right now to take your business to the next level.
12, 60-Minute Sessions
Investment: $2,997
OR
3 monthly payments of $1,097
I will lead a team to implement any business idea you might have. What can I get done for you? Anything! Consider me your consulting Chief Operations Officer.
Landing pages, whole websites
Email copywriting,  scheduling
Facebook ad campaigns
Podcast editing, show notes
Social media graphics, posts
Membership sites
Email or schedule a Mini-Session for pricing
Are you interested in getting started or have a question you'd like to discuss?
Sign up for a free Mini Session below.
After these 30 minutes you'll walk away knowing if we are a good fit!